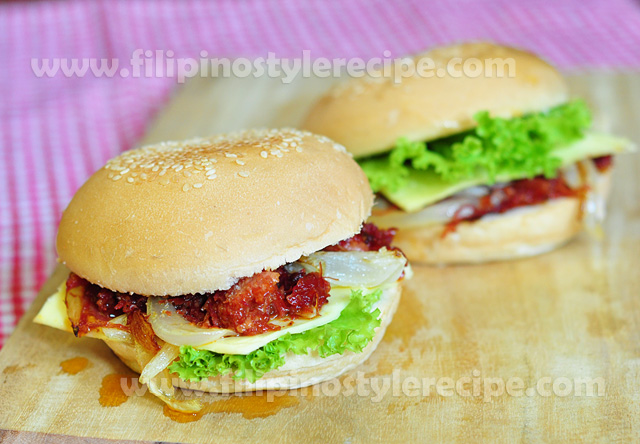 Ingredients:
4 buns, slice in half
200 grams corned beef
1 white onion, chopped
4 cheese slices
lettuce
salt and pepper to taste
1 tablespoon vegetable oil
Procedures:
Part 1
1. In a pan, heat oil then saute onion until translucent.
2. Add corned beef then stir cook for 3-5 minutes. Adjust seasoning according to taste. Set aside.
Part 2
1. In a slice bun, arrange lettuce then add a slice of cheese.
2. Add 2-3 tablespoons of sauteed corned beef then place another slice bun on top.
3. Serve immediately with hot sauce.
Comments
comments
Powered by Facebook Comments