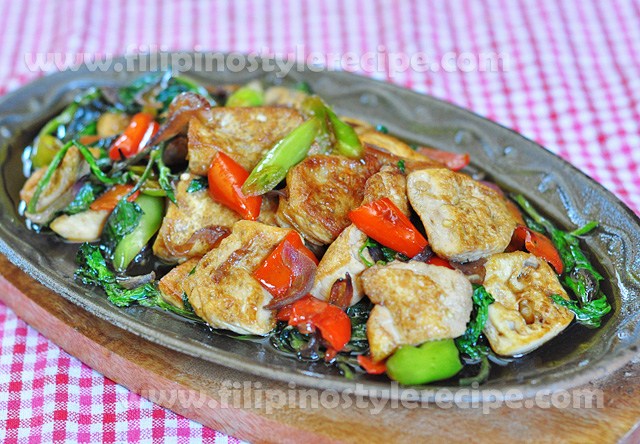 Ingredients:
Tokwa or Firm tofu, cut into cubes
1 red bell pepper, cut into cubes
2 green chili (siling haba), slice diagonally
3 tablespoons soy sauce
2 tablespoons honey
1 bundle Spinach
2 tablespoons vegetable oil
Procedures:
Part 1
1. In a bowl, combine soy sauce and honey then mix until well blended. Set aside.
Part 2
1. In a pan, heat oil then stir fry tokwa until light brown. Set aside.
2. Saute onion, red bell pepper then put back fried tokwa.
3. Pour the sauce the toss to combine then add spinach.
4. Put in a hot sizzling plate then garnish with green chili. Serve!
Comments
comments
Powered by Facebook Comments