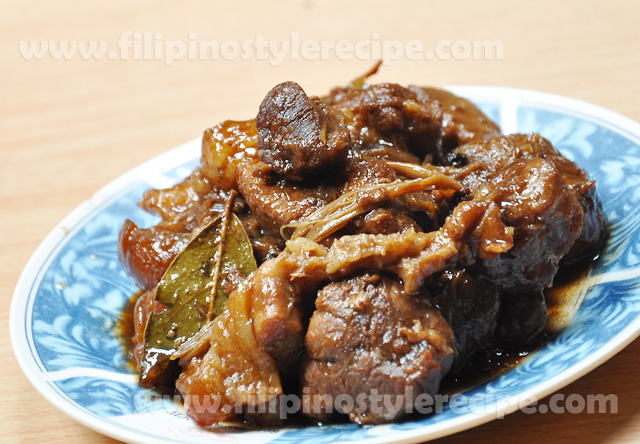 Ingredients:
500 grams pork belly, cut into serving pieces
1 cup water
3 cloves garlic, crushed
1/3 cup vinegar
1/4 cup brown sugar
1/4 cup soy sauce
1 bay leaf
1 teaspoon peppercorns
1/2 cup dried banana blossoms(puso ng saging)
salt to taste
Procedures:
1. In a big pot, combine pork belly, water, soy sauce and garlic.
2. Simmer and cook over low heat for 1 1/2 to 2 hours until pork belly is tender.
3. Add vinegar and simmer for another 3 minutes.
4. Add the bay leaf, banana blossoms, brown sugar, salt and simmer for another 5 minutes.
5. Adjust seasoning according to taste. Remove from heat and Serve. Enjoy!
Comments
comments
Powered by Facebook Comments