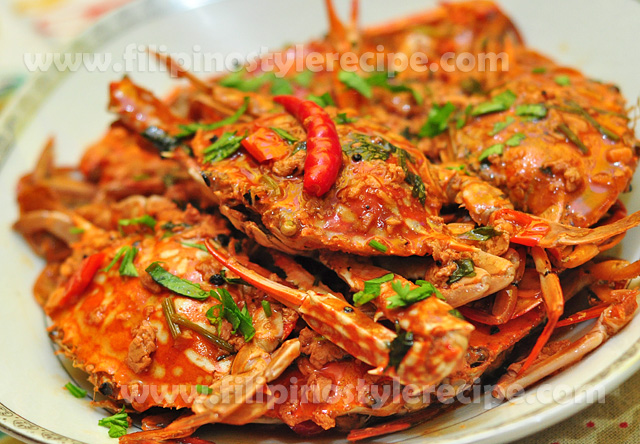 Ingredients:
500 grams mud crabs, rinse
3 tablespoons vegetable oil
5 cloves garlic, chopped
3-4 fresh red chili(labuyo), chopped
1 raw egg, beaten
salt and pepper to taste
1 teaspoon chopped cilantro
Sauce:
1 cup water
4 tablespoon tomato ketchup
2 tablepoons sugar
1/2 teaspoon chili sauce
1 teaspoon cornflour
Procedures:
Part 1
1. In a bowl, combine sauce ingredients then stir until well blended.
Part 2
1. In a wok, heat oil then saute garlic and chili.
2. Add crabs then stir fry until shells color turns to red.
3. Add sauce then toss. Cover and simmer for 3 minutes.
4. Add beaten egg and stir. Squeeze lime juice then add seasoning according to taste. Simmer for another 2 minutes or until almost thickens.
5. Transfer into serving plate then sprinkle with chopped cilantro.
Comments
comments
Powered by Facebook Comments