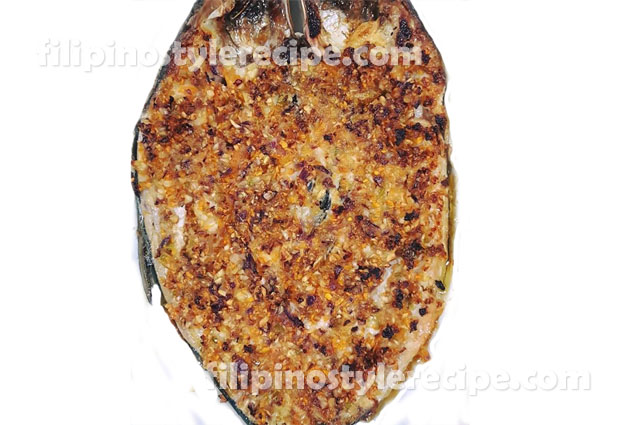 Ingredients:
1 large-sized boneless milkfish(bangus)
6 cloves garlic, chopped finely
1 thumb-sized ginger, grated
1 teaspoon salt
1 teaspoon ground pepper
4 tablespoons vinegar
2 tablespoons olive oil
aluminum foil for wrapping
Procedures:
1. Rub milkfish with salt and pepper. Marinate with vinegar, ginger and garlic overnight. Drain.
Part 2
1. Drizzle milkfish with olive oil. then wrap with aluminum foil.
2. Baked in a preheated oven over 200 degrees celsius for 20 minutes.
3. Remove from oven and open the aluminum foil.
4. Put back the fish then grill for another 5 minutes or until turned to brown.
5. Serve with toyomansi dipping sauce.
Comments
comments
Powered by Facebook Comments