Chili's Bar and Grill is one of the popular dining restaurants around the world especially in United States and Canada. Chilis serves American food influenced by Texas and Mexican cuisine. One of their best sellers is a baby back rib which is very tender and juicy grilled in hot charcoal for several hours.
When I found out that they had a branch in Greenbelt 5 in Ayala Makati, I suggest it to my friends as our meeting place. We got available table after a long queue, we're so hungry so I asked one of their friendly staff to take our orders.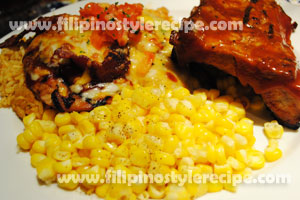 Baby Back Ribs and Chicken
A half rack of "double-basted" ribs and a Monterey chicken breast. Served with rice and sweet corn on the cob.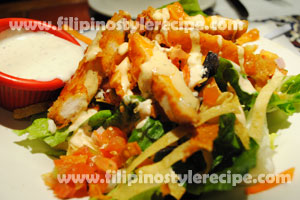 Boneless Buffalo Chicken Salad
Crispy chicken breast tossed in a spicy wing sauce with blue cheese crumbles, bacon, tortilla strips and pico de gallo. Drizzled with chipotle-ranch dressing and served with Ranch dressing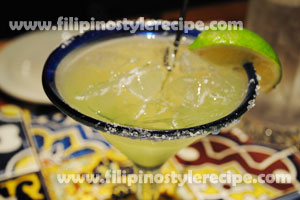 Presidente Margarita
Chili's distinctive hand-shaken Margarita made with Jose Cuervo Gold, Cointreau and brandy
I also love their warm and crispy "Bottomless" Tostada Chips with flavorful house-made salsa . I guess Chili's is one of my favorite dining place and I will always suggest this place for friends and family gathering.