Have you heard of Pellegrino's Roasted Chicken Station? If you're taking lunch at PhilamLife food court in Paseo de Roxas Makati, you probably had. As for me, I only heard about it when I received an email from Ms. Abbie to try out their cheesecake.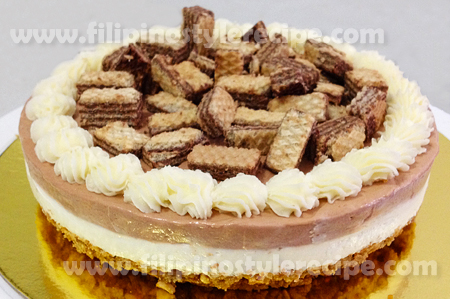 I am a big fan of cheesecakes, baked or no-bake. In fact, I usually bake it myself when there are occasions. Anyway, I had the chance to try out the Pellegrino's Choco Hazelnut Cheesecake. This cheesecake's flavor is made of my two favorites, Nutella and Loacker's Quadritini wafers. The cheesecake itself is made of pure cream cheese, no extenders, no gelatin. Because of this, it also easily melts so make sure to keep it frozen or refrigerated until it is ready to be served. I also liked it that the cake was not too sweet. And guess what made a statement on this cheesecake? The crust! It is made of crushed biscuits and cashew nuts that gives the cheesecake a good crunch and texture.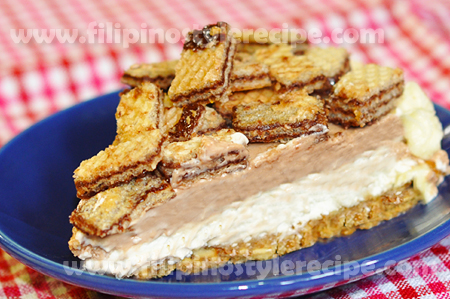 Pellegrinos's No Bake Cheesecakes are made fresh that is why you need to order one day in advance. The cake was delivered to me by City Delivery courier service but you can also pick up at PhilamLife Tower or at Boni Ave. (Candy and Pumpkin Enterprise 641 Unit A). Pellegrino's contact numbers are 0920-9277488 or 531-2199.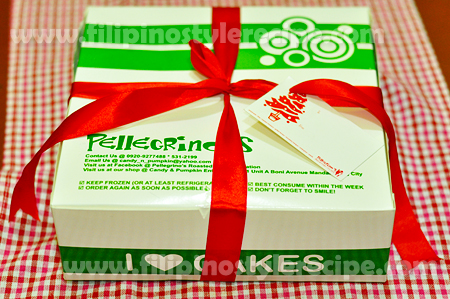 Pellegrino's No Bake Cheesecake also have other flavors:
Blueberry Cheesecake

Banofee Cheesecake

Pistacio Avocado Cheesecake (hmmm this sounds yummy)

Almond Peaches Cheesecake

JWB Cheesecake (i guess this is R-18 since it is made of Johnnie Walker Black Wiskey)
Or if you have a cheesecake flavor in mind, try asking for it. You never know, maybe Ms. Abbie and her husband Erwin can make it happen!