Many of us are too busy for so many reasons and we don't have time to go to supermarket just to buy some foods and daily needs. Sometimes, we are too tired and lazy because of the heavy traffic, stress and time consuming. We're wishing that we can afford to have a personal assistant to buy groceries just for us.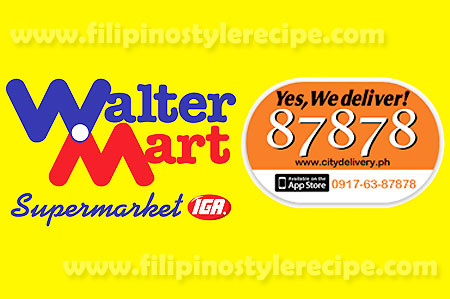 Worry no more! City Delivery value your time, they offer a luxury and convenient multi-establishment delivery services. City Delivery covers food deliveries, courier deliveries and other delivery services. Now, they have grocery delivery which means they will deliver your groceries right at your doorsteps. You can have it without leaving your home while doing your regular activities.
Walter Mart, one of the leading supermarket is now a partner of City Delivery. Walter Mart supermarket covers most of your necessities with a wide variety from breakfast, main meal, snacks and frozen foods. They also have items for your personal care, home and office cleaning, and party needs. Just a few clicks from the keypad of your phone or computer and they will deliver your items within 3 hours! Just dial their delivery hotline at 87878 or visit their websites at www.citydelivery.ph to order online from 10am to 8pm daily.
With City Delivery and Walter Mart partnership, shopping is even more convenient at its finest. They will be your personal shopping assistant providing the most effortless and hassle-free services.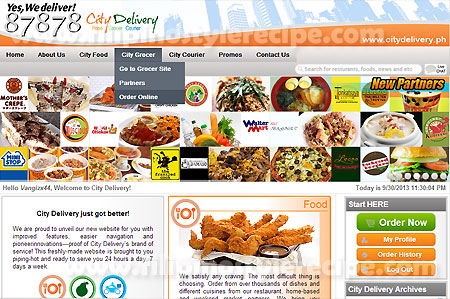 I had a first-hand experience with their service when I ordered groceries from their website on a Saturday. I logged in to their website and selected Walter Mart as merchant under City Grocer – Order Online. Then I started to select the grocery items that I need reaching the minimum delivery of Php3,000.00 plus 10% delivery charge. I was glad to learn that they have several options for payment such as COD(Cash on Delivery), credit card (online or mobile POS), GCash, SMARTMONEY, PayPal, Citi Mobile, and BDO online delights. After I have submitted my orders, I received a confirmation email about the list of my groceries. The customer representative also contacted me on my phone to confirm my orders. They have noted that some of my orders are not available so I can either let them proceed with the deliver or I can choose other items. Once I have selected the replacement of the unavailable items, my order was finally confirmed. All I had to do is to wait for the delivery while I am doing usual stuff like update my website, check my emails, and cook some new recipes. At less than 3 hours, I heard a knock on the door and voila, my groceries arrived!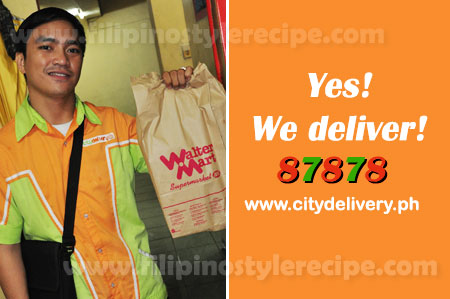 Look, I even took photos of the delivery boy.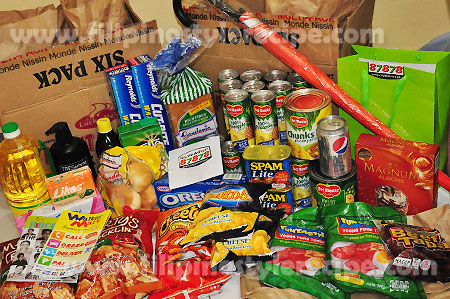 These are the items I bought. Some frozen goods, breads, snacks, canned goods, toiletries, and even ice cream! They also gave a good quality City Delivery umbrella as giveaway:)
Time Ordered: 4:10 PM
Time Arrived: 6:45 PM
City Delivery Fan Page: https://www.facebook.com/87878citydelivery
City Delivery Twitter: https://twitter.com/CityDelivery