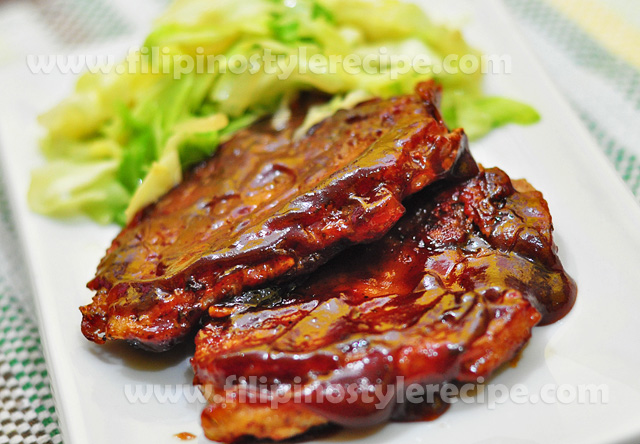 Ingredients:
4-6 pieces pork chops
a dash of salt and pepper
1 cup barbecue sauce
Procedures:
Part 1
1. Pound pork chops then season with salt and ground pepper. Set aside.
Part 2
1. Preheat oven at 300 degrees Fahrenheit.
2. In a baking sheet lined with aluminum foil, arrange pork chops the brush with barbecue sauce. Cover with aluminum foil.
3. Baked in a preheat oven for 40-50 minutes or until tender.
4. Remove from oven. Brush with remaining barbecue sauce. Serve with buttered veggies.