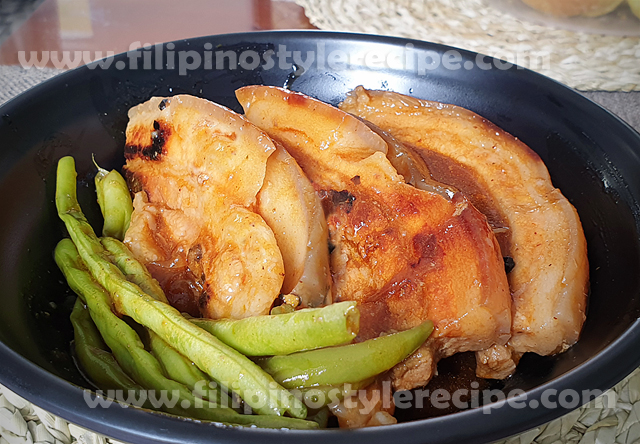 Ingredients:
6 slices pork belly
1 cup barbecue sauce
2 pieces bay leaves
salt and pepper to taste
Procedures:
1. In a pot, place pork then pour enough water to cover the meat.
2. Add bay leaf, salt and peppercorn then bring to boil for 15 minutes. Remove and reserve the broth.
3. Add barbecue sauce then stir cook pork for another 15 minutes. Add a bit of broth if needed.
4. Add beans then cook for a few minutes.
5. Transfer into serving plate then serve immediately with steamed rice.