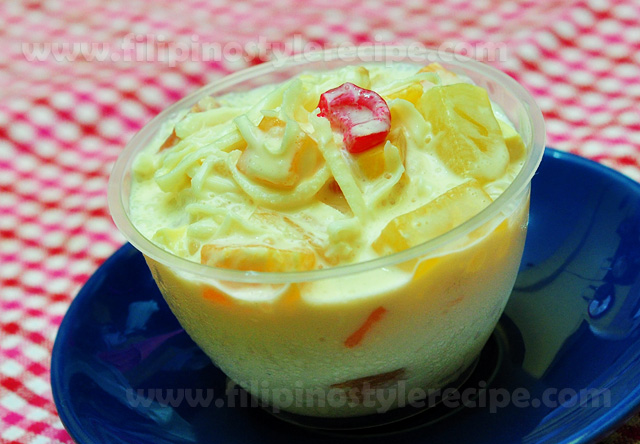 Ingredients:
4 cups young coconut strips(buko)
2 cans (15oz) fruit cocktail
1 jar(12 oz) Nata de coco
1 can(14 oz) condensed milk
1 pack(7 oz) all-purpose cream
1 small bottle sugar palm fruit(kaong)(optional)
1 can(8 oz) pineapple tidbits(optional)
1/2 cup jackfruit(langka)(optional)
100 grams raisins(optional)
Procedures:
Part 1
1. In a strainer, drain all the fruits thoroughly for at least 30 minutes.
Part 2
1. In a bowl, combine all fruits then gently stir.
2. Add condensed milk and all-purporse cream, mix until well blended
3. Cover and refrigerate for at least 6 hours or overnight. Serve cold.