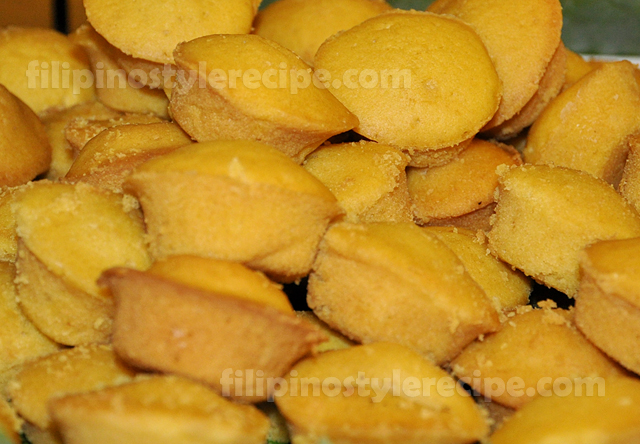 Ingredients:
1/2 cup butter, softened
1 cup white sugar
2 raw eggs
1/4 teaspoon vanilla extract
¼ cup evaporated milk
Dry Mixture:
1 1/2 cup flour
1 teaspoon baking powder
1/4 teaspoon salt
Procedures:
Part 1
1. In a bowl, combine flour, baking powder and salt then mix until well blended.
Part 2
1. In a mixing bowl, whisk together the milk, butter, sugar and vanilla extract until just blended.
2. Add egg one at a time then whisk well.
3. Add half of dry mixture and half of wet mixture then mix until blended.
4. Repeat the procedure until all the mixture are consumed.
Part 3
1. Prepare muffin pan by brushing with butter and sprinkling with flour.
2. Pour the filling into muffin pan then bake in a preheat oven over 350 degrees Fahrenheit for 20 minutes or until center springs back when touched.
3. Remove from oven and let it cool for 5 minutes before removing from the pan.. Serve.