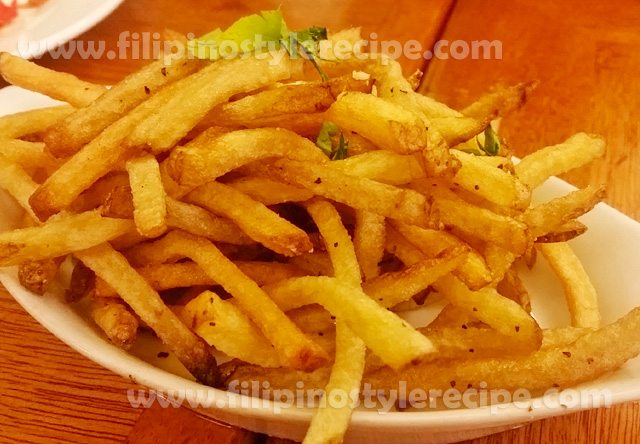 Ingredients:
1 kilo potatoes, washed
1 cup all-purpose flour
1 teaspoon garlic powder
1/2 teaspoon dried basil flakes
1 teaspoon salt
1 teaspoon paprika
3/4 cup water
vegetable oil for frying
Procedures:
Part 1
1. Cut potatoes into thin slices, then place into ice cold water.
2. In a bowl, combine flour, garlic powder, basil flakes, salt and paprika then mix until well combined.
3. Sifted then add water and stir until well blended. Set aside.
Part 2
1. In a deep pan, heat oil. Dip potato slices into flour mixture one at a time.
2. Fry until golden brown and crispy. Remove and drain on paper towels.
3. Repeat for the remaining slices. Place fries into serving bowl then garnish with parsley.
4. Serve with favorite dipping sauce.