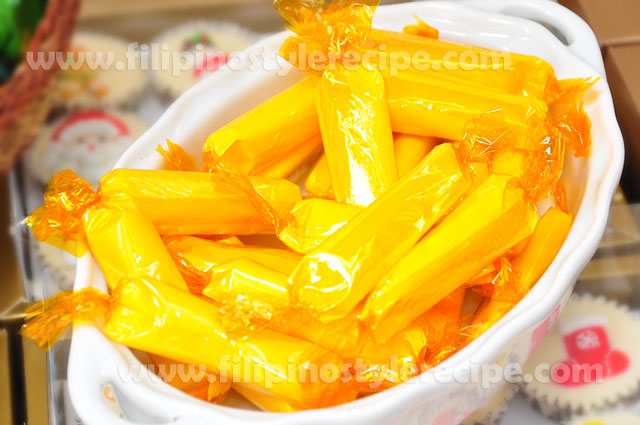 Yield: 30 pieces
Ingredients:
3 cups powdered milk, sifted
1.75 cups condensed milk
1/2 cup granulated sugar, sifted
Procedures:
1. In a mixing bowl, pour powdered milk then add condensed milk gradually. Mix well until the texture is similar to dough.
2. Scoop a spoonful of mixture and mold into desired shapes then roll in granulated sugar.
3. Repeat until all the mixture are consumed. Wrap into cellophane or paper.