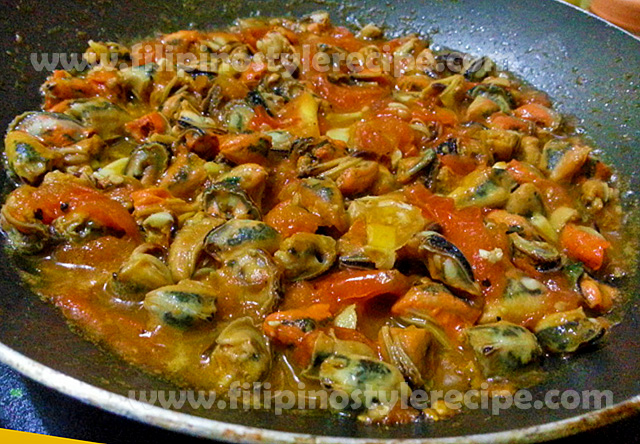 Ingredients:
1 kilo Fresh Mussles (Tahong)
2 tablespoon margarine
1 medium onion, diced,
2 cloves garlic, diced,
3 tomatoes, sliced
Pastis/Fish Sauce to taste
Dash of black pepper
Procedures:
1. In a large pan with water, boil the mussels until the shells open. Remove from heat.
2. Remove the shells and the hairy part of the mussels, then slice each mussel in half.
3. In a saucepan over medium heat, put the margarine until melted. Add the onions and garlic and cook until transluscent. Add the tomatoes and continue cooking until the tomatoes are soft, around 10 minutes.
4. Add the sliced mussels, season with patis and pepper. Remove from heat. Serve with rice and enjoy.