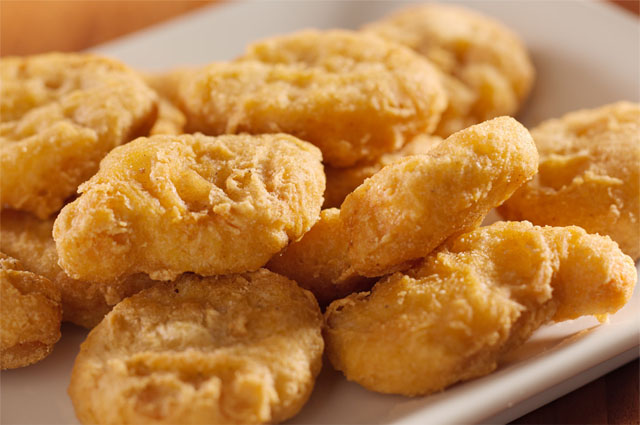 Photo credit to www.sickchirpse.com
Ingredients:
2 packs of sky flakes, crushed
1 can tuna flakes in vegetable oil, drained and chopped
1 red onion, minced
1 raw egg, beaten
1 tablespoon flour
salt and pepper to taste
Coating (optional):
1 cup breadcrumbs
1 raw egg, beaten
Cooking oil for frying
Procedures:
1. In a bowl, combine all ingredients then mix until well blended.
2. Scoop a tuna mixture, dip in beaten egg then roll in bread crumbs.
3. In a frying pan, heat oil then deep fry the mixture over low heat until golden brown. Drain.
4. Transfer to serving plate then serve with dipping sauce.