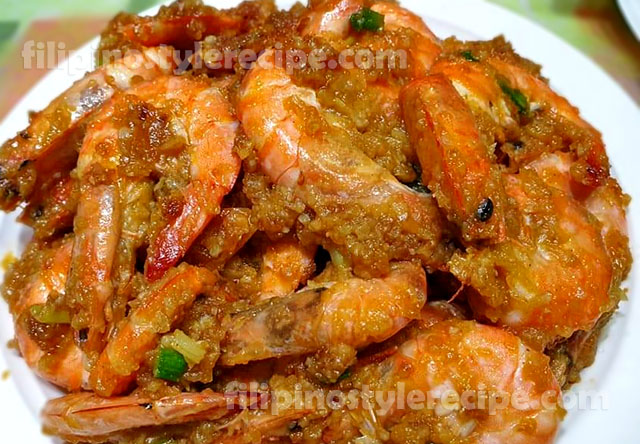 Ingredients:
1 kilo large shrimps, cleaned
12 medium cloves garlic, minced
1/2 cup butter
1 can lemon soda
2 tablespoons chopped spring onion
salt and pepper to taste
Procedures:
Part 1
1. In a bowl, marinade the shrimp in lemon soda for about 20 minutes.
Part 2
1. In a saucepan, melt the butter in a low heat.
2. Saute the garlic until the color turns light brown.
3. Add shrimp and lemon soda, cook until the liquid completely absorb.
4. Add spring onion then seasoning with salt and ground pepper
5. Remove from heat, transfer to serving plate.