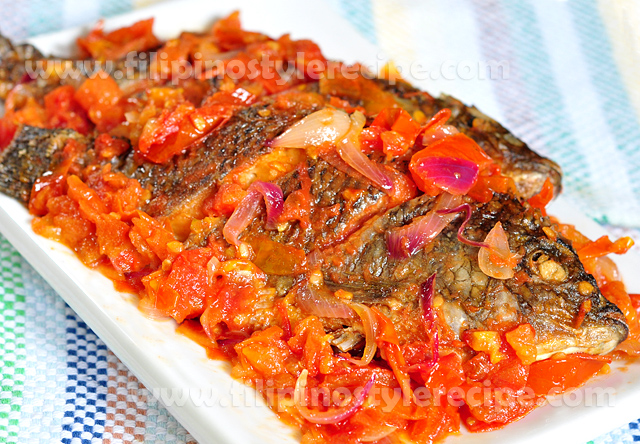 Ingredients:
2-3 medium-sized tilapia, washed and cleaned
4 pieces tomatoes, sliced
1 large onion, sliced
3 cloves garlic, crushed
1 thumb-sized ginger, grated
salt and pepper to taste
2 tablespoons vegetable oil
cooking oil for frying
Procedures:
Part 1
1. Season fish with salt.
2. In a frying pan, heat oil and fry fish until golden brown each side. Drain and set aside.
Part 2
1. In the pan, heat oil saute the garlic, ginger, onion then add the tomatoes.
2. Season with salt and pepper according to taste then cook until soft.
3. Put back the fish then cook for another 1-2 minutes.
4. Transfer to serving plate then serve with steamed rice.