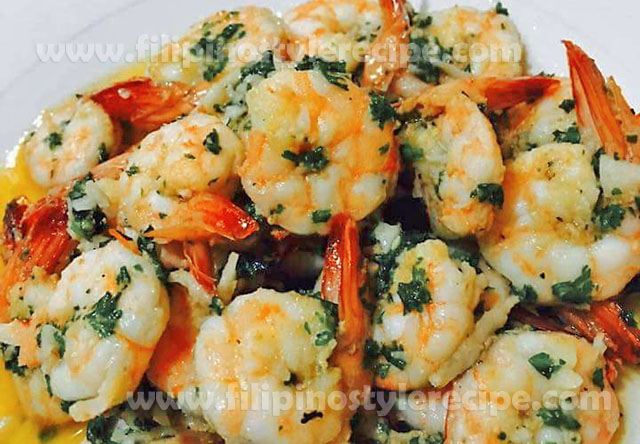 Ingredients:
1 kilo shrimps, removed head and shells
3 tablespoons olive oil
2 teaspoons butter
6 cloves garlic, minced well
1/4 cup parsley, chopped
3 tablespoons lemon juice
2 tablespoons honey
salt and pepper to taste
Procedures:
Part 1
1. In a bowl, combine butter, garlic and parsley then mix until well blended.
Part 2
1. In a nonstick pan, heat oil then stir fry shrimps until color turns to pink.
2. Pour butter mixture, lemon juice, honey, salt and pepper then simmer until cook.
3. Transfer to serving plate then serve with fried rice.