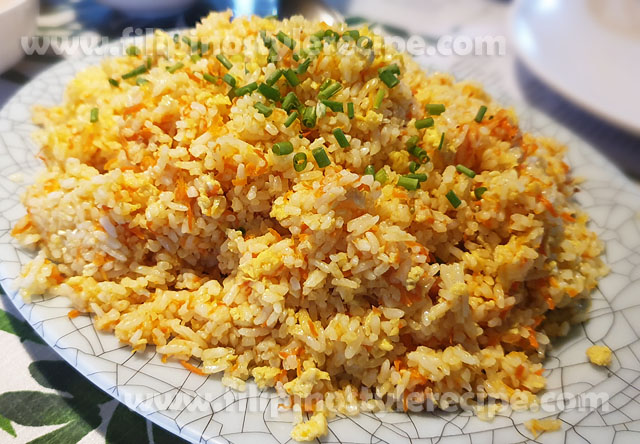 Ingredients:
8 cups cooked rice(preferably leftover)
1 carrot, grated
2 raw eggs, beaten
2 teaspoons soy sauce
4 cloves garlic, minced
3 stalks green onions, chopped
1/2 cup butter
salt and white pepper to taste
1 tablespoon sesame oil(optional)
Procedures:
1. In a wok, melt butter then saute garlic, green onion and carrots for a minute.
2. Add cooked rice, soy sauce and sesame oil then mix until rice is well coated.
3. Pour beaten egg then continue stirring until the egg is cooked.
4. Season with salt and pepper according to taste.
5. Transfer to serving plate and garnish with chopped green onions.