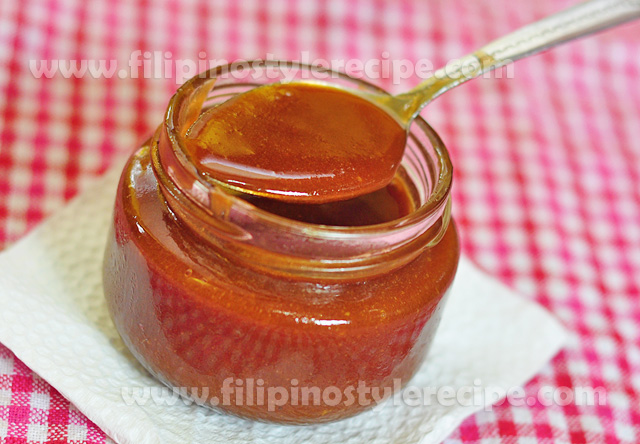 You can use this salted caramel sauce to drizzle on your favorite pastries or even on smoothies, or just eat it on its own as a dessert. You can prepare ahead of time and store in the fridge for future use.
Ingredients:
1/2 cup granulated sugar
2 tablespoon butter, cut into small cubes
2 tablespoon all purpose cream
1/4 teaspoon salt
Procedures:
1. In a pan over medium heat, put the sugar and wait until it starts to melt. Do not stir the unmelted portion as this will cause the sugar to harden. The sugar will turn to thick amber colored liquid. You may now start stirring careful not to burn the sugar.
2. Stir the butter until completely melted.
3. Slowly drizzle the all purpose cream . The mixture will bubble rapidly, continuously stir until the cream is evenly incorporated.The mixture will thicken once cooled.
4. Remove from heat and stir half of the salt. You may add the other half depending on your preference to the saltiness of your salted caramel.
Note: Put in a bottle and cover tightly if not yet to be used. You may store this in the refrigerator for up to two weeks.