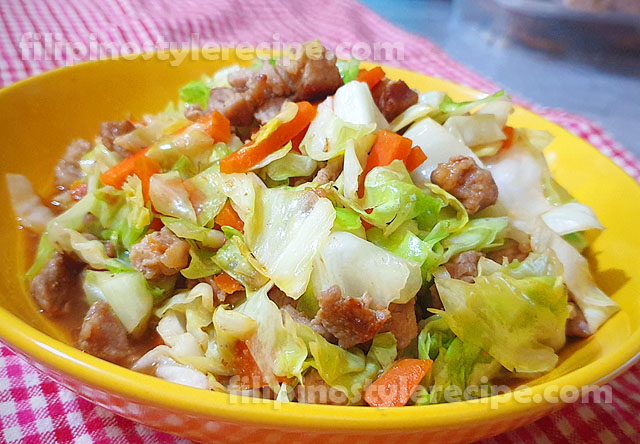 Ingredients:
1 small size cabbage, cut into serving pieces
1 small carrot, cut into serving pieces
1/4 kilo pork, cut into small pieces
3 tablespoons oyster sauce
3 cloves garlic, minced
1 onion chopped
2 cups water
2 tablespoons vegetable oil
fish sauce or salt and pepper to taste
Procedures:
1. In a pan, heat oil and saute garlic and onion.
2. Add pork then continue sauteing until brown.
3. Add vegetables and stir cook for a minute then pour water and oyster sauce.
4. Simmer for 2-3 minutes then season with salt and pepper.
5. Transfer to serving plate then serve immediately with steamed rice.