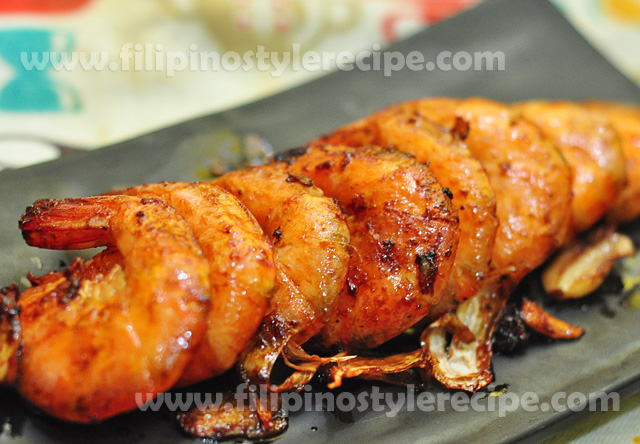 Ingredients:
500 grams shrimps, head removed
1/4 cup soda
6 cloves garlic, pounded
2 tablespoons soy sauce
2 tablespoons olive oil
Procedures:
1. In a pan, Add shrimps and soda then simmer over low heat until fully absorb.
2. Add oil, soy sauce and garlic then toss until brown.
3. Transfer to serving plate then serve with cold beer.