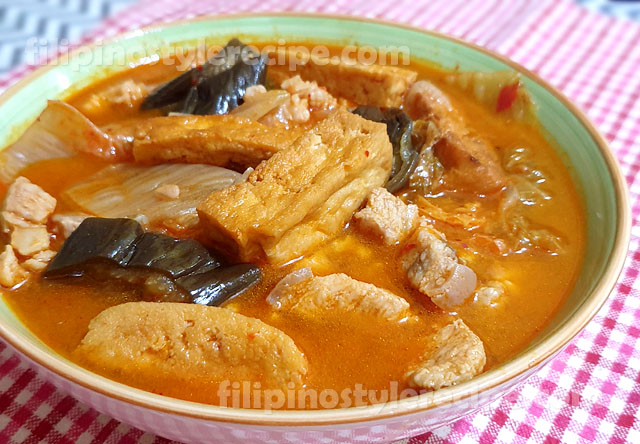 Ingredients:
250 grams pork liempo, cut into small bite size pieces
2 tablespoons oil
1 medium onion, chopped
3 cloves garlic, minced
1 tablespoon chili paste (gochujang)
1 tablespoon bean paste (ssamjang)
onion leeks, chopped
1/4 cup kimchi
tofu, fried and diced
1 cup water
salt and pepper to taste
Procedures:
1. In a pot, heat oil then saute garlic and onion.
2. Add pork and continue sauteing until light brown.
3. Add chili paste, bean paste and onion leek then stir cook for 2 minutes.
4. Add kimchi, fried tofu and water then simmer for 10 minutes.
5. Adjust seasoning according to taste.