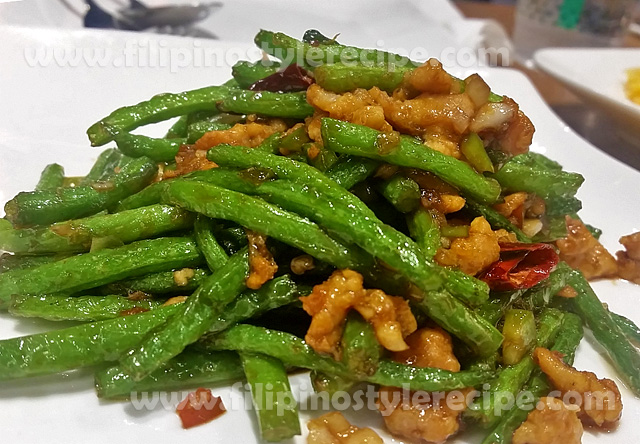 Ingredients:
1/4 kilo french beans, trimmed
1/4 kilo ground pork
3 cloves garlic, minced
1 onion, chopped
3 tablespoons oyster sauce
3 tablespoons soy sauce
1/4 cup water
1/2 teaspoon dried chopped chili
2 tablespoons vegetable oil
fish sauce, salt and pepper to taste
Procedures:
1. In a pan, heat oil then saute garlic and onion.
2. Add ground pork, fish sauce then stir cook until light brown.
3. Add french beans, oyster sauce, soy sauce and water then simmer for 3-5 minutes.
4. Add chili flakes, salt and pepper according to taste then simmer for another minute.
5. Transfer to serving plate then serve immediately.
Comments
comments
Powered by Facebook Comments