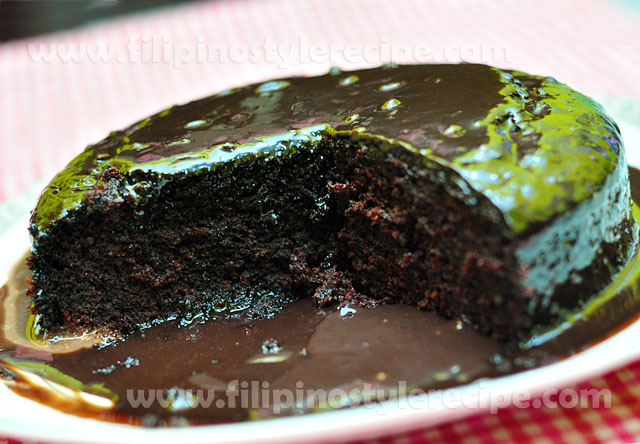 Yield: 1 8-inch round cake
Ingredients:
Chocolate Cake
1 1/2 cup all purpose flour
1 1/2 cup granulated sugar
1/3 cup unsweetened cocoa powder
3/4 teaspoon baking soda
2 teaspoon baking powder
1 1/2 cup mayonnaise
1 1/2 cup warm instant coffee
2 teaspoon vanilla extract
Chocolate Ganache:
1 cup dark chocolate, chopped
1 cup all purpose cream
Procedures:
Part 1
1. Preheat oven at 350 degrees Fahrenheit. Lightly grease 8 inch round pan.
2. Mix the flour, sugar, cocoa powder, baking soda, and baking powder. Stir in the mayonnaise. Gradually add the coffee until well blended. Add the vanilla extract and mix. Pour the batter into the cake pan.
3. Bake in preheated oven for 30 minutes. Remove and cool before frosting.
Part 2
1. In a pan,heat the heavy cream over medium heat. When cream starts to boil, remove from heat and pour over the chopped chocolates and whisk until smooth. Allow the ganache to cool before frosting the cake.