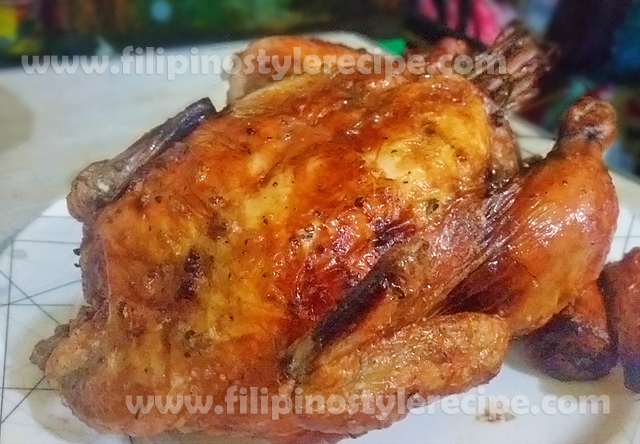 Ingredients:
1 whole chicken, cleaned
1/4 cup milk
3 tablespoons rock salt
2 tablespoons coarse black pepper
5 stalks lemongrass(tanglad), crushed
Procedures:
1. Using marinade injection, inject the milk to reach deep into the chicken meat.
2. Rub chicken including the cavity, between skin and meat with salt and pepper. Set aside for at least 30 minutes or overnight.
3. Once ready, stuff chicken with lemongrass.
4. Preheat oven to 300 degrees Fahrenheit then roast chicken for an hour or grill over hot charcoal until golden brown while basting skin with soften butter occasionally.