We know that baby back ribs could be really expensive in the restaurants. If you have the time, why not make you own? It would cost you less and it is really not hard to do.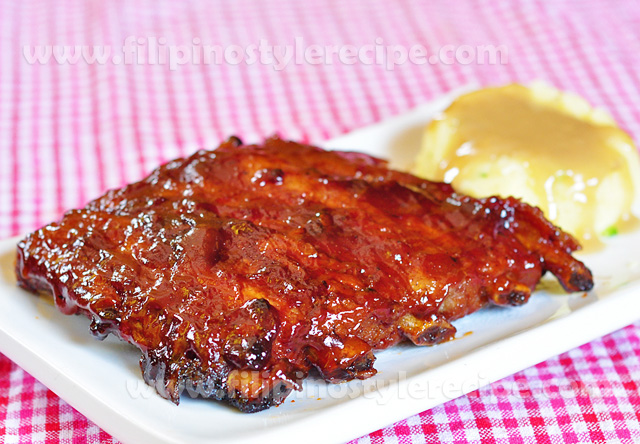 Ingredients:
1 slab american ribs
1 cup barbecue sauce
3 bay leaves
salt and pepper to taste
Procedures:
Part 1
1. Remove the membrane from the ribs. To do this, slide a knife under the membrane and over a bone. Lift and loosen the membrane until it tears. Grab the edge of the membrane with a paper towel and pull it off.
Part 2
1. In a pot, put a water enough to cover the ribs. Add the ribs and put salt, pepper, and bay leaves. Boil for 1 hour or until the meat is tender. Remove from the pot.
2. Brush the ribs liberally with barbecue sauce. Tear off aluminum foil enough to enclose the ribs. Wrap the ribs tightly with the aluminum foil and refrigerate for at least 8 hours or overnight.
3. Preheat oven at 300 degrees Fahrenheit then bake ribs with the foil still on for 1 hour.
4. Remove from oven. Brush with remaining barbecue sauce. Serve with mashed potatoes and gravy.