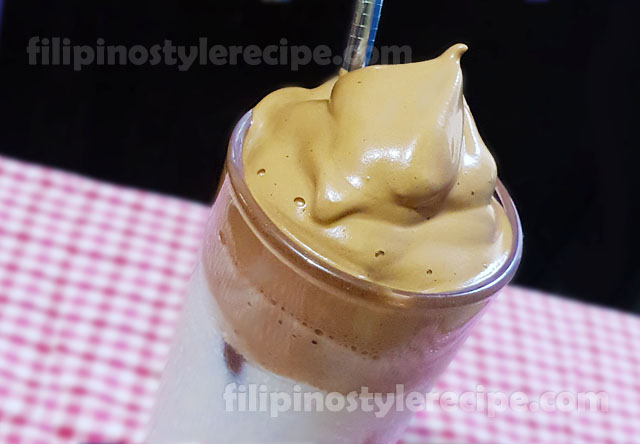 Ingredients:
1 tablespoon coffee
1 tablespoon sugar
1 tablespoon hot water
cold fresh milk
ice
Procedures:
Part 1
1. In a large mixing bowl, combine coffee, sugar and hot water.
2. whisk until mixture turn a light brown and stiff peaks form.
Part 2
1. Fill the cup with 2/3rd cold milk and add some ice.
2. Spoon a foam and add on top of the cup. Serve and enjoy.