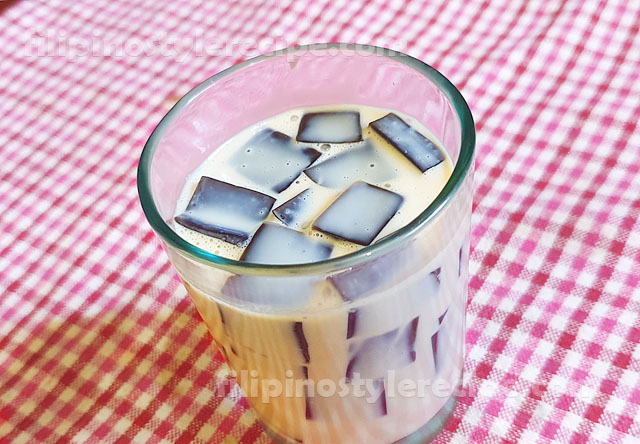 Ingredients:
1 pack clear unflavored gulaman
5 cups water
2 tablespoons instant coffee
3/4 cup sugar
2 pack 370ml all purpose cream
1 tablespoons instant coffee
1 pack 190 grams condensed milk
Procedures:
Part 1
1. In a pot, combine gulaman, water, coffee and sugar then stir until dissolved. Cook until it boils, stirring constantly.
2. Transfer into flat container and let it chill overnight or until set completely. Cut into cubes, about 1/4 inch and set aside.
Part 2
1. In a bowl, mix all purpose cream, coffee and condensed milk. Whisk until the coffee is fully dissolved.
2. Add coffee jelly cubes. Chill for at least 30-60 minutes. Serve immediately.