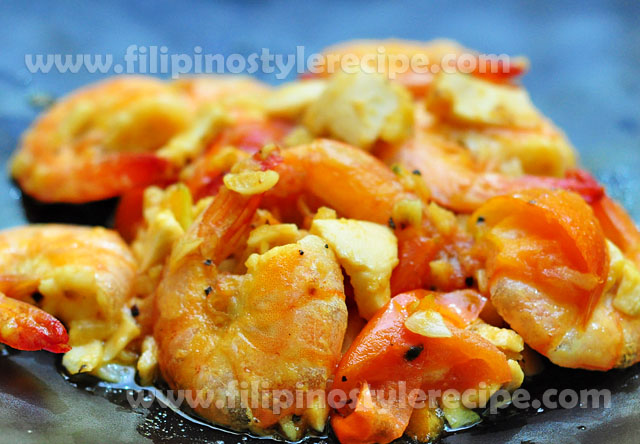 Ingredients:
2 tablespoon butter/margarine
3 cloves garlic, minced
1/4 kilo shrimp, head removed
1/4 cup white soda(sprite,7up,etc)
1 piece salted egg, sliced
2 pieces tomatoes, minced
Salt and pepper to taste.
Procedures:
1. In a pan over medium heat, put butter and let it melt. Add the garlic and saute until fragrant. Add the shrimps and cook until color turns light orange. Add the soda and let it boil uncovered until it is reduced to 1/2. Put the salted egg and tomatoes and cook, stirring occasionally to avoid burning, until the sauce thickens and tomatoes are soft. Season with salt and pepper.
Comments
comments
Powered by Facebook Comments