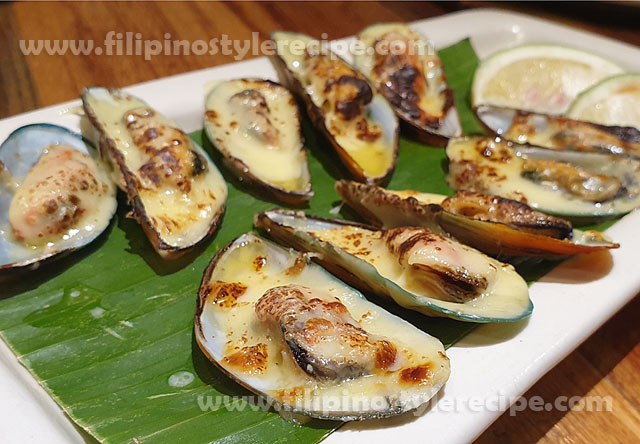 Ingredients:
1 kilo tahong (mussels)
1 thumb-sized ginger
2 tablespoons butter
3 cloves garlic, minced
1 cup quickmelt cheese, grated
Procedures:
Part 1
1. In a pan, place ginger and mussels with enough water. Bring to boil until the shells open.
2. Drain then remove the top shell. Set aside.
Part 2
1. In a pan, melt butter and saute the garlic for 3 minutes. Remove from heat.
2. Brush mussels with butter-garlic mixture then top with grated cheese.
Part 3
1. In a baking pan lined with aluminum foil then arrange then mussels
2. Bake in a preheated oven at 350 Fahrenheit for 15 minutes or until cheese in is bubbly.
3. Remove from the oven then transfer to serving plate.
Comments
comments
Powered by Facebook Comments