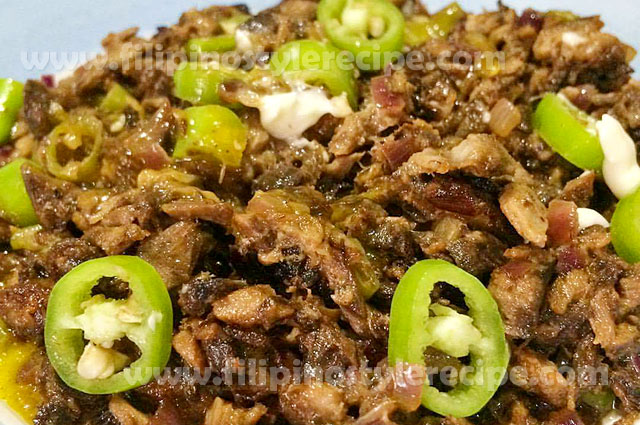 Ingredients:
1 can tuna flakes in oil, drained
1 white onion, minced
3 pieces chili, chopped
2 tablespoons crushed chicharon
1/2 tablespoon mayonnaise
1/2 tablespoon margarine
liquid seasoning
1 raw egg (optional)
calamansi (optional)
Procedures:
1. In bowl, combine tuna flakes, chicharon, mayonnaise, onion and chili.
2. Heat sizzling plate over low flame then grease with margarine.
3. Add tuna mixture then season with liquid seasoning. Mix well.
4. Add raw egg then mix again until cooked.
5. Remove from heat then serve immediately with calamansi and steamed rice. Enjoy.