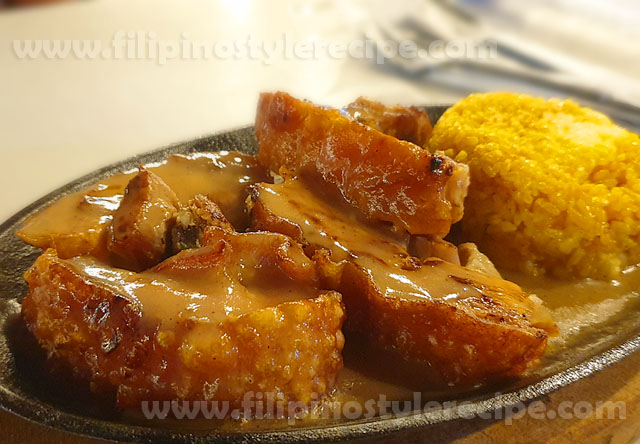 Ingredients:
1/2 kilo cooked pork bagnet (2-3 serving), chopped into serving pieces (check bagnet recipe)
Mushroom Gravy Sauce:
3/4 cup sliced mushrooms
3 cups beef stock
2 tablespoons flour
1 1/2 tablespoon butter
salt and pepper to taste
Procedures:
Part 1
1. In a pan, heat oil then melt butter.
2. Add sliced mushrooms and saute for 1 minute.
3. Pour beef stock then bring to boil.
4. Add flour then season with salt and ground pepper.
5. Stir constantly until the sauce reaches the desired thickness.
Part 2
1. Transfer bagnet to hot sizzling plate then pour with mushroom gravy.
2. Serve immediately with java rice.