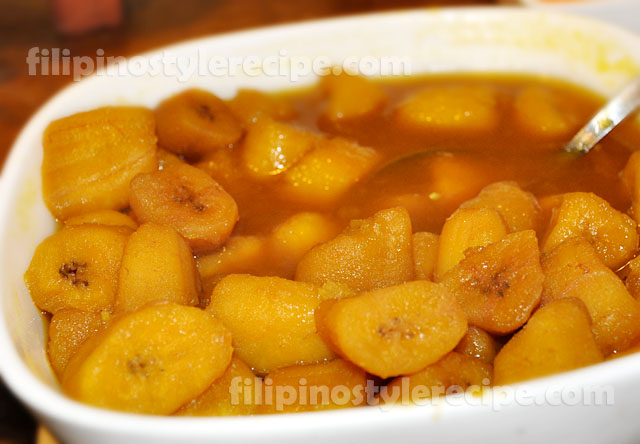 Ingredients:
6 plantains(saging na saba), peeled and sliced
1 cup brown sugar
2 cups water
1 teaspoon vanilla
Procedures:
1. In a cooking pot, boil water then add brown sugar. Keep stirring until dissolved.
2. Add vanilla extract and salt then stir well.
3. Put-in the plantains and simmer in a low heat for 15 minutes or until soft.
4. Let it cool then transfer into serving bowl. Serve with ice and milk.