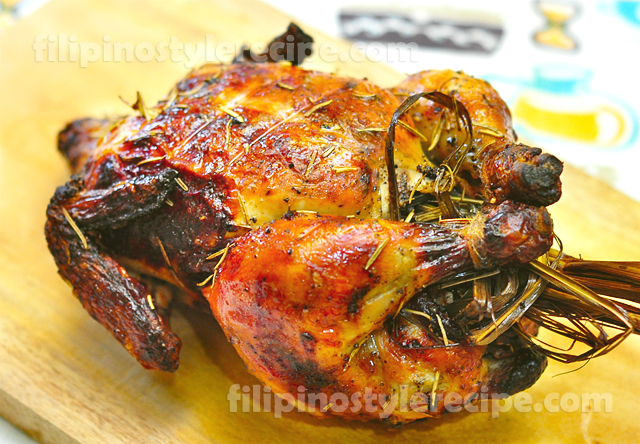 Ingredients:
1 whole chicken, cleaned
1/4 cup milk
3 tablespoons rock salt
2 tablespoons coarse black pepper
5 stalks lemongrass(tanglad), crushed
1 teaspoon dried rosemary
1 tablespoon olive oil
Procedures:
Part 1
1. In a bowl, combine rosemary, rock salt and black pepper then mix well.
2. Using marinade injection, inject the milk to reach deep into the chicken meat.
3. Rub chicken with rosemary mixture including the cavity, between skin and meat.
4. Set aside for at least 30 minutes or overnight.
Part 2
1. Once ready, stuff chicken with lemongrass.
2. Baste the skin with milk/oil mixture.
3. Place in a preheated turbo broiler over 350 degrees Fahrenheit for 1 hour or until golden brown.
4. Serve with lechon sauce.