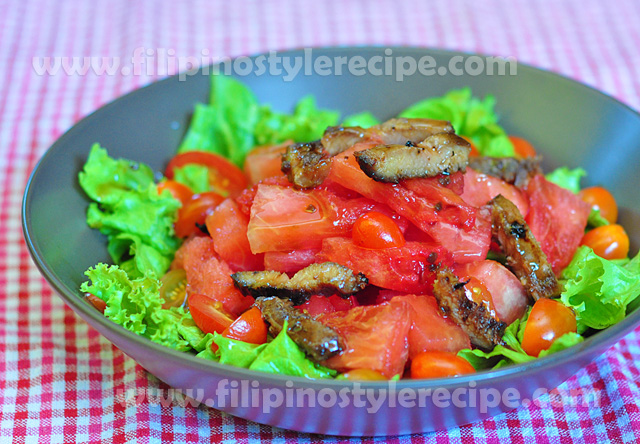 Ingredients:
1/2 head green ice Lettuce, remove leaves and tear into serving pieces
2 slices watermelon, cut into cubes
200 grams grilled meat(pork, beef or lamb), cut into small pieces
6 pieces cherry tomatoes, halved
2 tablespoons olives(optional)
2 tablespoons capers(optional)
1/2 cup balsamic dressing
Procedures:
1. In a large bowl, arrange lettuce, watermelon, cherry tomatoes, olives and capers.
2. Add grilled meat then drizzle with balsamic dressing. Serve immediately.
Comments
comments
Powered by Facebook Comments