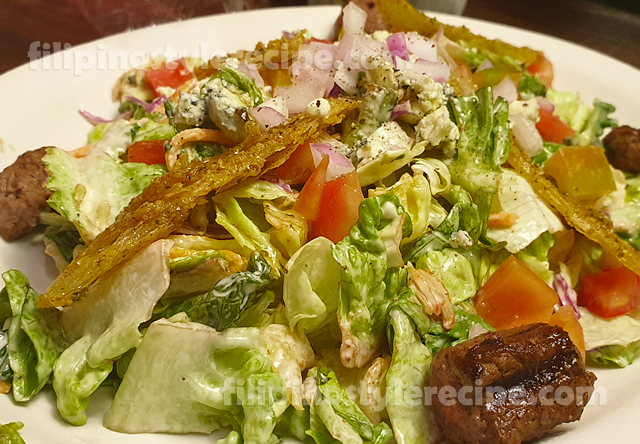 Ingredients:
1 large head romaine Lettuce, tear into serving pieces
1 slice pan seared steak, cut into small cubes
1 large fresh tomato, cut into cubes
1 red onion, cut into cubes
1 white onion, cut into strips, coated and fried
Caesar salad dressing
Procedures:
1. In a serving plate, arrange lettuce, tomato and onions.
2. Add steak then drizzle with Caesar dressing. Serve immediately.