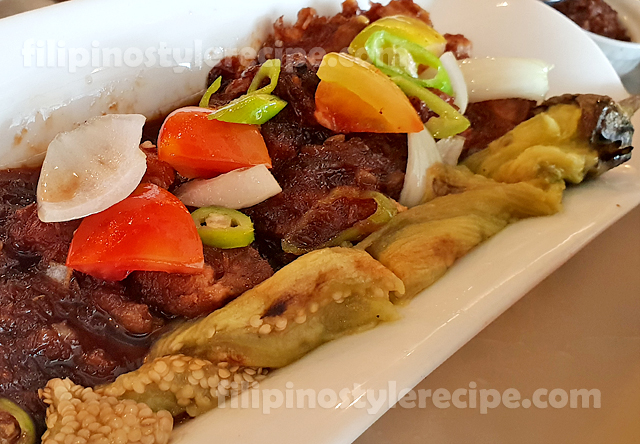 Ingredients:
4 large eggplants(talong)
2 white onions, cubed
4 medium-sized tomatoes, cubed
2 pieces green pepper
2 tablespoons sauteed shrimp paste
Procedures:
Part 1
1. Broil eggplants until skin are charred and blister.
2. Let it cool then peel off the skin and remove the crown and the stem.
Part 2
1. In a bowl, mash lightly the eggplants with a fork then add onions, tomatoes and green pepper.
2. Serve with sauteed shrimp paste.