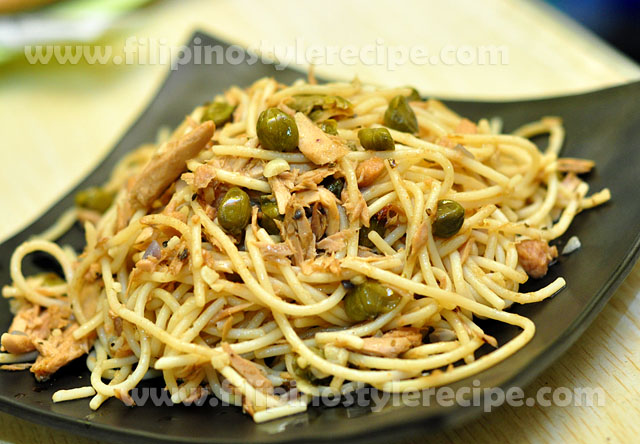 Ingredients:
400 grams spaghetti pasta
1/4 cup olive oil
8 cloves garlic, peeled and chopped
1 can spicy tuna flakes in oil, drained
1 tablespoon dried basil
2 tablespoons capers
1/4 teaspoon dried chili flakes(optional)
basil leaves for garnishing (optional)
salt and pepper to taste
Procedures:
Part 1
1. In a large pot, prepare pasta based on cooking instructions. Drain and set aside.
Part 2
1. In a pan, heat 1 tablespoon olive oil then saute garlic, dried basil, capers and chili flakes.
2. Add tuna and stir cook for 3 minutes then season with salt and pepper.
3. Add remaining olive oil and pasta then toss until coat evenly.
5. Transfer to serving plate, garnish with basil leaves then serve.