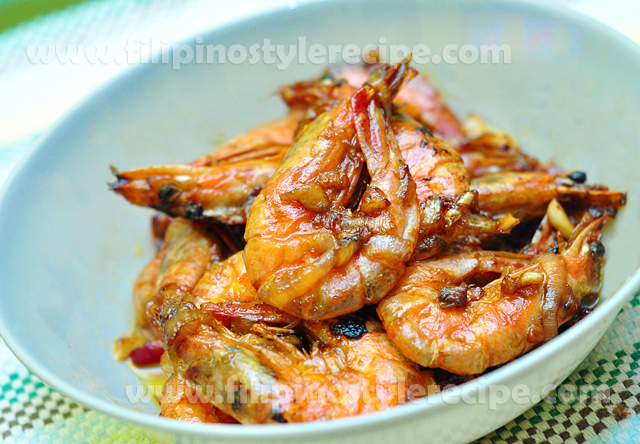 Ingredients:
500 grams shrimps, cleaned
1/2 cup lemon soda
2 tablespoons oyster sauce
6 cloves garlic, minced
1 white onion, chopped
1 thumb-sized ginger, grated
a pinch of salt
1/4 teaspoon ground pepper
2 tablespoons vegetable oil
Procedures:
Part 1
1. In a casserole, combine shrimps, soda and salt then simmer over low heat until fully absorb.
2. Remove and set aside.
Part 2
1. In a same pan, heat oil then saute garlic, onion and ginger.
2. Put back the shrimps then add oyster sauce and ground pepper then toss for 3 minutes or until well combined. Serve.