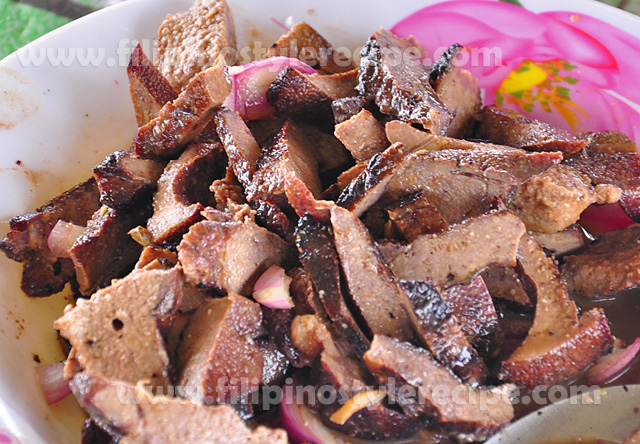 Ingredients:
1/2 kilo Pork Liver(atay)
2-3 onions, chopped
4-5 red chili(labuyo), chopped
1/2 cup cane vinegar (sukang iloko)
salt and pepper to taste
Procedures:
1. Rub pork liver with salt then grill brown. Let it cool.
2. Chop into serving pieces then place into bowl.
3. Add onion, chili, vinegar, salt and pepper.
4. Toss and serve together with cold beer.