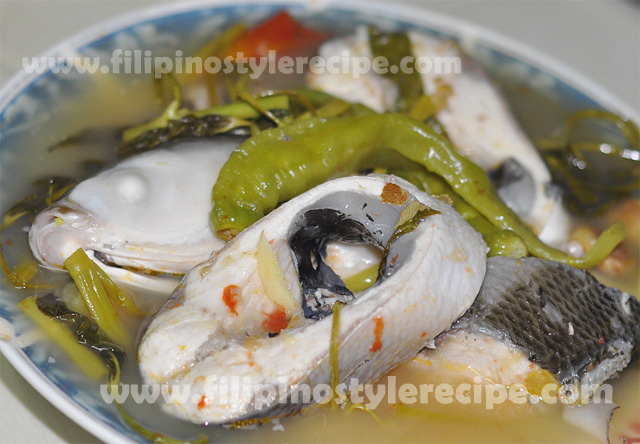 Ingredients:
1 medium-sized milk fish(bangus), cut in about 4-5 slices
6 tamarind(sampaloc) or 1 pack(22grams) sampaloc mix
6 cups water or rice washing
3 pieces tomatoes, quartered
1 onion, chopped
1 bundle kangkong leaves or sweet potato leaves
1 cup string beans(sitaw), cut into 2 inches long
2 pieces green pepper(siling haba)
Salt or Fish Sauce(patis) to taste
Procedures:
Part 1
1. In a pot, pour water and add onion and tomatoes. Bring to boil.
2. Add milk fish, cook and simmer for 10 minutes.
3. Add tamarind juice or sampaloc mix. Simmer for 5 minutes.
4. Add green chili, string beans then kangkong leaves.
6. Season with salt or fish sauce according to taste.
7. Serve hot.
Notes:
If using tamarind instead of sinigang mix, here's the procedure:
1. Boil tamarind until soften.
2. Pound and extract the juices.