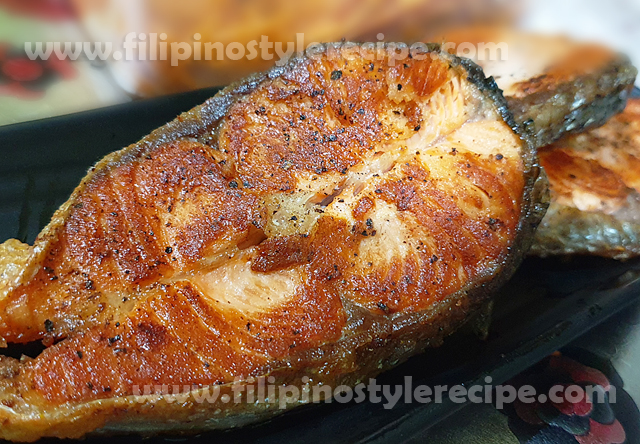 Ingredients:
2-3 salmon steak
3 cloves garlic, minced
sea salt and pepper to taste
5 tablespoons olive oil/unsalted butter
Procedures:
1. Season salmon steak with garlic, salt, and pepper on both side.
2. In a heated non stick pan, drizzle with olive oil.
3. Sear salmon steak for 5 minutes on each side or until light brown.
4. Transfer to serving plate then serve immediately.