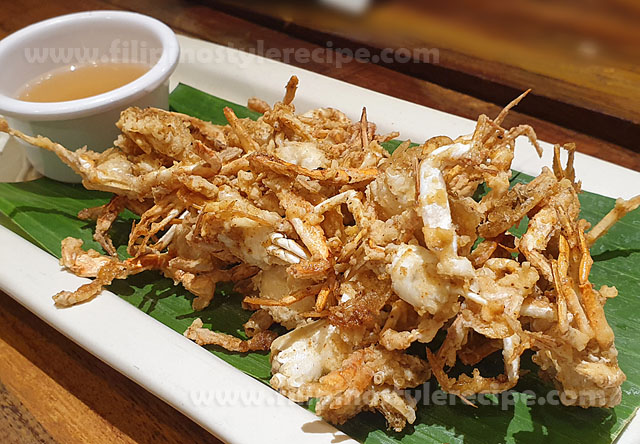 Ingredients:
1 kilo crablets
1/2 cup cornstarch
1/2 cup all purpose flour
2 raw eggs
1/2 tablespoon salt
2 teaspoons ground pepper
cooking oil for frying
Procedures:
Part 1
1. Wash and clean the crablets and remove the top shells.
2. Season with salt and pepper and set aside.
Part 2
1. Heat a wok then pour-in cooking oil.
2. In a bowl, mix flour, cornstarch and eggs until well combined.
3. Dip each crablets into mixture to coat evenly.
4. Deep fry the crablets until becomes golden brown and crispy.
5. Drain on paper towel then transfer to serving plate. Serve with spciy vinegar.